Welcome to ohemgee cattery we breed registered ragdoll cats and kittens
You will find ALL information on this site as far as food, litter and what kittens are available INCLUDING prices by clicking the link below
this area of our website gives prices and tells you what kittens come with
We have kittens!!
we ARE accepting deposits 
AVAILABLE TO RESERVE! 
WE ARE HAPPY TO SAY WE ARE AGAIN BOOKING TO CUSTOMERS IN THE USA 
please email us to find out what we have!  
Hello, We are TICA/CCA/CFA registered ragdoll cat breeders. We strive to maintain a healthy, small ragdoll cattery in Southwestern Ontario Just 10 minutes from the Detroit Michigan Border. We are very proud to say that we are a cageless cattery raising our ragdoll cats and kittens underfoot, We take great pride raising sociable purebred registered ragdoll Kittens. Our blue eyed ragdoll cat's and ragdoll kittens are handled carefully with love from the time they are born till the time they leave. They are raised with our children and our Great Dane and are free roam of our house and taught from a young age that scratching furniture is inappropriate. When our ragdoll kittens leave here they are well adjusted, Confident, floppy and lovable ragdolls. Our main priority is to raise kittens who have amazing ragdoll temperaments and are healthy. 
 Our ragdolls are bred in traditional colors of Blue, Seal, Cream and Flame. 
We breed patterns in bi color, mitted and pointed. Lynx and non lynx.
Registered Show quality ragdoll cats and kittens are available 
show quaility ragdoll kittens available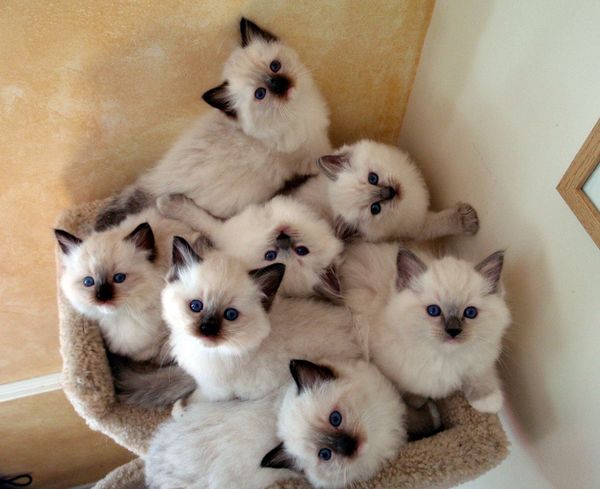 We can be reached at Omgcattery@gmail.com
Please follow us on instagram
Live videos
Videos
Photos